Fischer Homes Honored As "Best Places to Work"
Fischer Homes was honored as a "Best Places to Work in Kentucky" during the 17th Annual Best Places to Work in Kentucky dinner and awards ceremony in Lexington, Kentucky on June 17, 2021. The award was presented by the Kentucky Chamber of Commerce, the Kentucky Society for Human Resource Management, and ClearPath Mutual Insurance Company. It is based on an assessment of the company's employee policies and procedures and the results of an internal employee survey.
"I could not be prouder of our team, " said Tim McMahon, President and Chief Operating Officer for Fischer Homes. "The organization stepped up to deliver record business, increased giving back to our communities, and continued to be among the Best Places to Work – this is truly a remarkable achievement."
Fischer Homes is actively hiring for sales, construction, and corporate positions. To view all opportunities and to apply now, visit fischerhomes.com/about/careers.
For more details about the Best Places to Work in Kentucky program, visit bestplacestoworkky.com.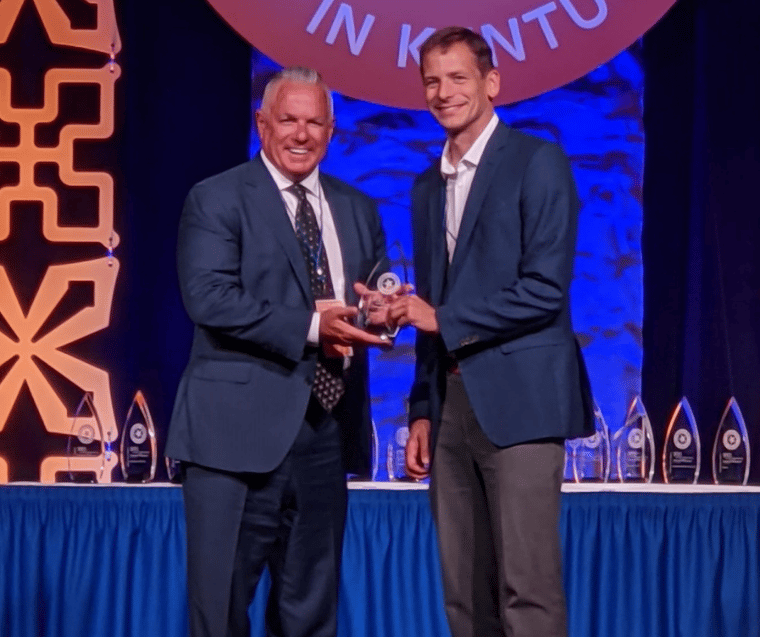 Tim McMahon, President & COO for Fischer Homes and Steve Whaley, Director of Marketing for Fischer Homes