New Home Designs That Make Back to School Easier
When designing a Fischer home, there are numerous options and rooms to flex with your lifestyle. From having ample space for entertaining to a huge closet for maximum storage space, there's a lot to consider! This time of year has us thinking about going back to school and the hustle and bustle that comes with it. Whether it be the first day of pre-k, heading to university to get that next degree, or working from home, having a work and study space to focus is important and can make all the difference. We've put together a list of rooms and spaces offered in a variety of our floorplans so you can start planning your space for all aspects of life!
1. Pocket Offices
Pocket offices are a wonderful substitute for the traditional home office you may be used to. They take up less room and can be tucked away for added privacy, allowing you to utilize the space in a number of ways! With technology becoming more compact, it lets us utilize these smaller spaces and save those extra rooms traditionally turned into an office. You'll find this option in a few floorplans including the Miles, Avery, Mitchell, Wyatt, and more!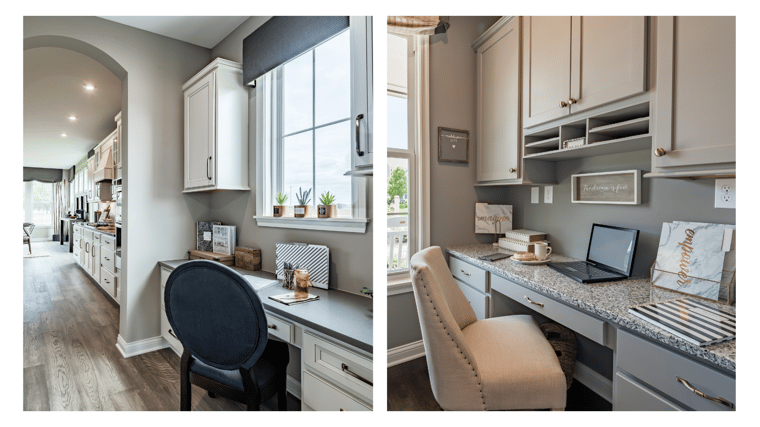 2. Lofts
Lofts are a great space to use for studying! There's ample room to spread out when those large crafty projects come along, and they allow numerous people to come together and collaborate in a space that's separate from the rest of the home, but still open. We all get distracted, so you can listen and see to make sure the homework is getting done! Loft spaces are available in a number of floorplans, including the Denali, Jensen, Leland, and numerous Patio Home floorplans that offer optional loft space!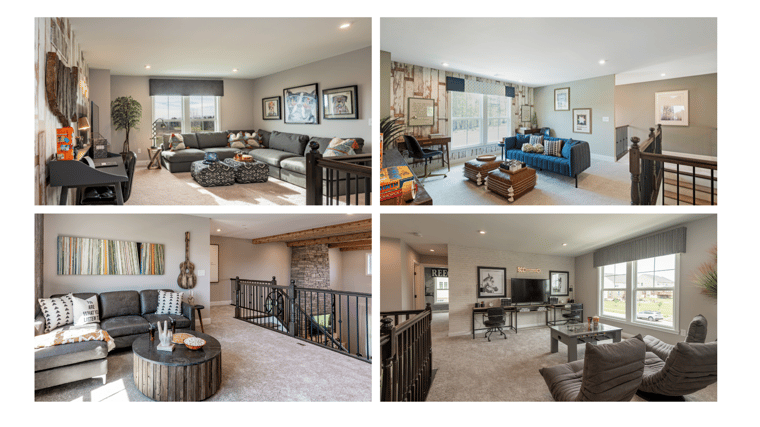 3. Studies
Studies are a traditional space that allows studying to happen in a separate and completely closed off part of the home. Many Fischer Home studies come with French doors, adding an elegant feel to the room, and also providing privacy. Some studies are large enough to fit numerous desks, giving everyone their own space to sit and concentrate! You'll find a variety of study options in several floorplans, including the Greenbriar, Clay, Grandin, and even our Villa II Condominiums!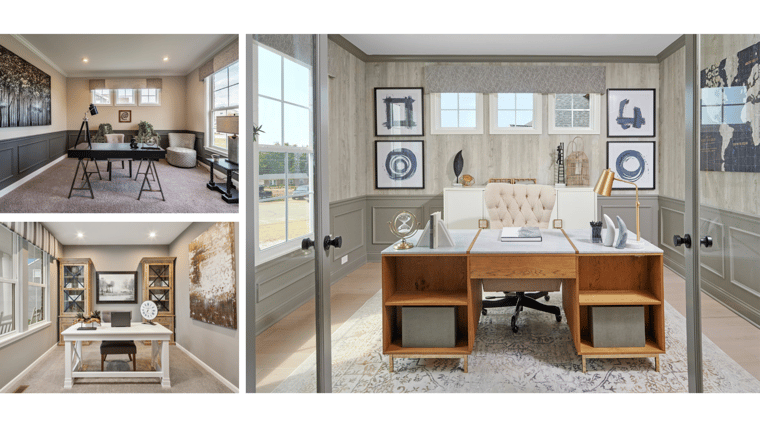 4. Finished Lower Levels
Numerous Fischer Home floorplans have finished lower levels, offering a variety of ways to utilize the space. Having a separate level with extra privacy away from the commotion throughout the common areas of the home can help with focusing and getting those tasks complete! Many lower levels also have the option of a wet bar, so you can grab a snack and hydrate while you study! You'll find finished lower levels in the Blair, Avery, Paxton, and more!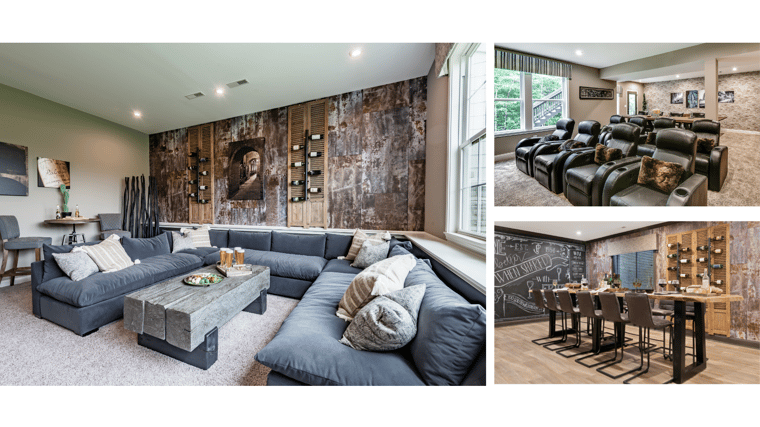 5. Open-Concept Kitchens
We've all heard the kitchen is the heart of the home, and it's true! It's where we come together to cook, bake, eat, clean, and entertain. Our open-concept kitchens allow you space to move and interact, which can help with getting everyone together in the mornings! The large islands provide extra space to eat breakfast while you finish up that last-minute report (we've all been there) and the ample storage and counter space also provide additional room for meal prep and cooking, so you can tackle your day with ease! Open-concept kitchens can be found in a variety of floorplans, such as the Wesley, Preston, Charles, Everett, and more!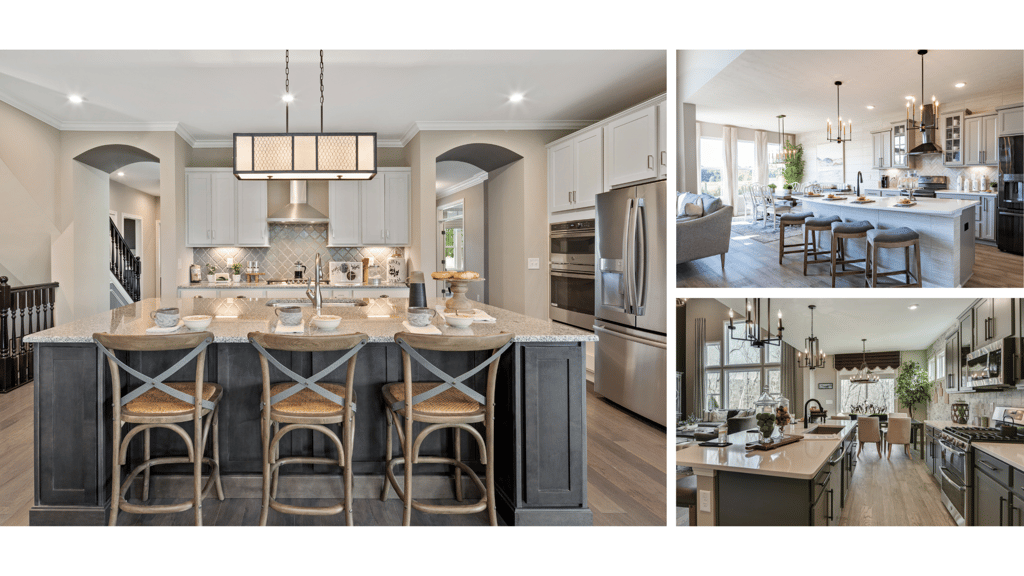 Interested in Viewing Our Floorplans?
Fischer Homes offers a variety of floorplan options and styles to flex with you and your needs. Our collections include Gallery II Condominiums, Villa II Condominiums, Patio Homes, Paired Patio Homes, Maple Street, Designer, Masterpiece, and Grand Estates Custom. Once you have selected a floorplan, you'll have the opportunity to visit our Lifestyle Design Center to design your home the way you want!

Start Your Home Building Journey
Interested in building a home with Fischer Homes? Visit our website or call us to talk with one of our New Home Specialists today!